Performance Shop in Amarillo, TX
At Arenas Transmissions, we're dedicated to showing our customers that it's possible to receive quality transmission work at a reasonable price. We're not your average transmission and performance shop—we offer friendly and fully-transparent performance upgrades to our wonderful customers using the most up-to-date tools to guarantee quality service.
Complete Performance Upgrades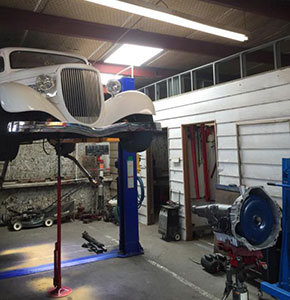 Problems with your transmission can spell doom for your vehicle if they're not quickly assessed and resolved by a knowledgeable professional. If you need transmission service in Amarillo, Potter County, or Randall County, TX, your first and foremost destination should be Arenas Transmissions. When it comes to this critical automotive system, you won't find a more knowledgeable authority. Our staff provides just about any transmission-related service you might need, including clutch repairs, flushes, overhauls, rebuilds, replacements, and high-performance services. We quickly diagnose your transmission issue to understand the nature of the problem, and we take pride in performing quality work that our customers can count on.
There's no level of performance upgrades in Amarillo, TX that exceeds our abilities. From minor grinding or a simple fluid flush, to a comprehensive rebuild or performance services, you can always be sure your vehicle is in great hands. Moreover, we're experienced in working on both foreign and domestic overdrives—bring us any vehicle and we'll gladly provide you with a knowledgeable assessment of its transmission needs. Take a look at why area customers continue to recommend Arenas Transmission to their friends and family when the diagnosis is transmission troubles:
We serve drivers throughout Amarillo, TX and those up to 99-miles away.
We're an accredited Better Business Bureau (BBB) performance shop.
Our experts have more than two decades of professional experience behind them.
Our performance shop is outfitted with the highest caliber in diagnostic tools and equipment.
We're pleased to offer free, honest estimates to all prospective customers on parts and service.
We Have Over 45 Years of Combined Experience
in Service in Amarillo, TX!
Need Transmission Work Done?
If you're staring down the barrel of transmission repair and performance upgrades, don't trust any old auto performance shop. Instead, contact the experienced professionals at Arenas Transmissions for a quality job well done.