Transmission troubles spell doom for any vehicle if they're not quickly and thoroughly resolved. Having to replace a transmission entirely is a costly expense that can be avoided with a careful approach to transmission repair in Amarillo, TX. Arenas Transmissions is here to provide your transmission with the expert services it needs to avoid being replaced completely.
Our highly-trained transmission and transfer case repair professionals work to quickly diagnose transmission troubles, then figure out the most thorough way to resolve them. Whether it means a full transmission rebuild or simply transmission flushing and resealing to remove debris, we're on the job. Our full range of transmission repair services includes:
Clutch Replacement
Clutch Repair
Full/Partial Transmission Rebuilds
CV Joint Repair
Transfer Case Repairs
Transmission Flushes
Resealing Services
Even if you're not sure what's wrong with your vehicle's transmission, bring it in to us for a comprehensive diagnosis of the issue. We're happy to inspect both foreign and domestic overdrives and take pride in being able to accurately and thoroughly diagnose transmission troubles.
Transmission Parts
When your repair requires transmission component replacement in Amarillo, TX, we're the shop to trust for best-in-class products. We have a vast network of suppliers and can quickly source the ideal parts for your transmission repair, so you're able to get the service you need quickly, without compromising on quality. From throttle cables to vacuum modulators and beyond, we're the go-to shop for transmission parts in Amarillo, Potter County, and Randall County, TX.
Get Transmission Repairs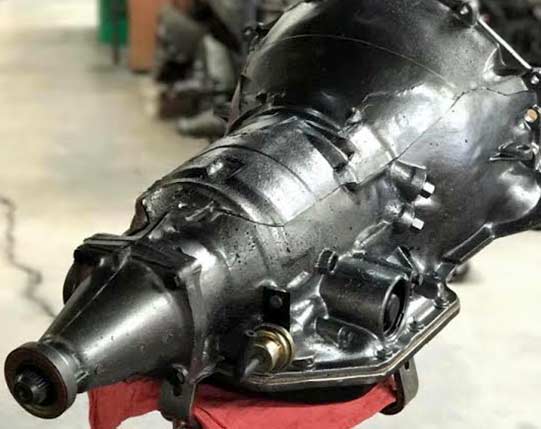 Notice a red-colored fluid leaking onto your driveway? Having trouble shifting or keeping your vehicle in gear? Hearing a grinding noise when you shift? All of these symptoms indicate a serious problem brewing in your transmission. Before it amounts to a complete replacement, visit the professionals at Arenas Transmissions for restorative CV joint repairs and transmission rebuilds. We're your go-to transmission experts, no matter the problem.
For more information about our services or to schedule an appointment with one of our highly-qualified transmission replacement and clutch repair techs today, please contact us at 806-374-2886.